Clinical Supervision
My experience has led me to work for the Primary Care Trust, Social Services Children's Services and Vulnerable Adults Services. My core experience has come from running and developing my own private practice but I have also worked with young people (10-19 years old) within an organisation for people who have experienced sexual violence/sexual trauma. I have also worked as a therapist for two years for a local Primary Care Trust in the Muscular-Skeletal Department of a busy clinic.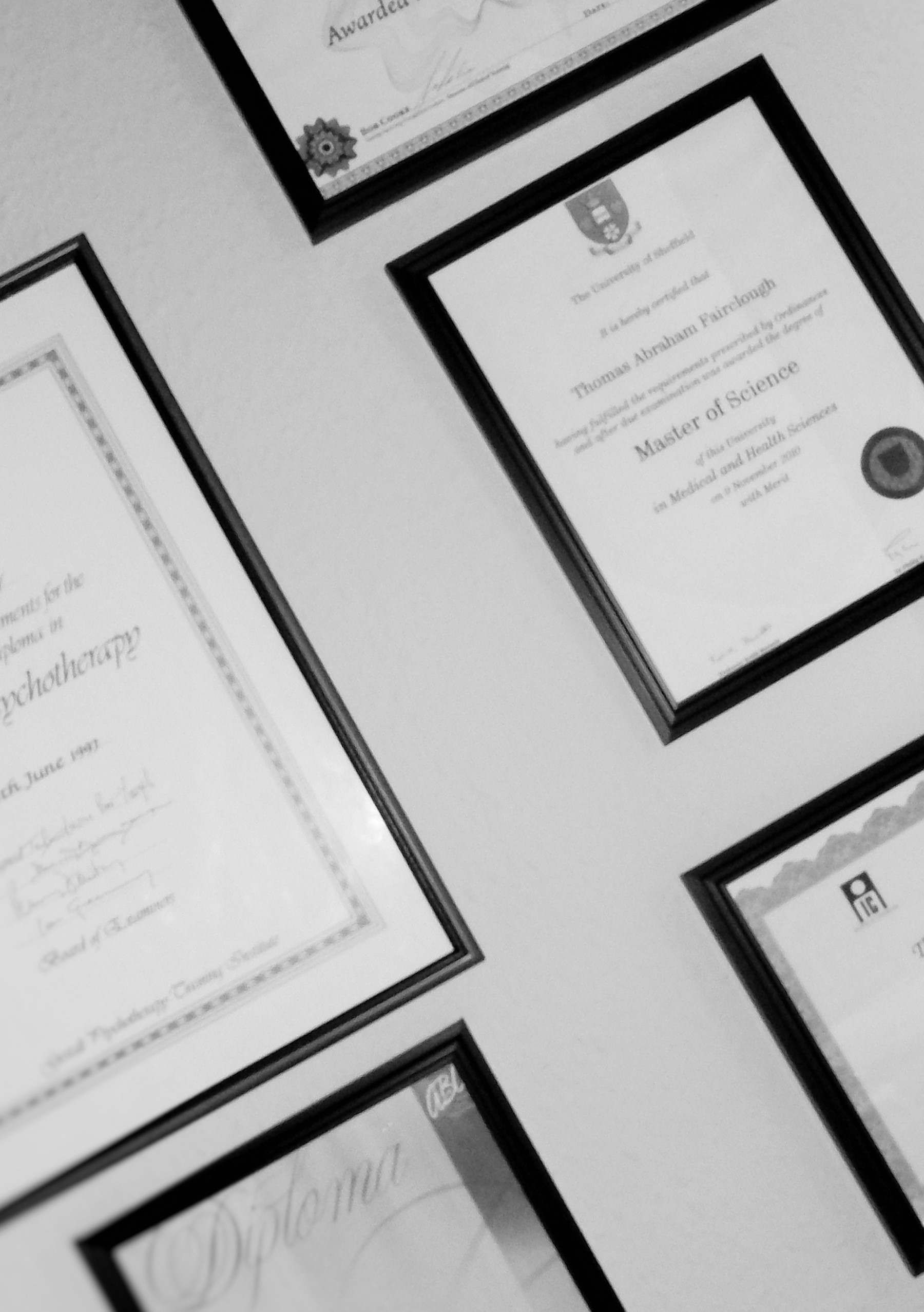 CertificatesMy MSc. thesis was in the area of psychotherapeutic treatment of clients who have experienced sexual violence/abuse & trauma, however I have a wealth of experience of working with most life issues, particularly of an existential nature. My Bachelor's Degree (Hons) dissertation was based in Ethics which is a subject although 'dry' to some, I find exciting and interesting!
I was trained for Clinical Supervision in Hawkins & Shohet's 7 Stage Process model which is a versatile model enabling me to work with supervisees from most modalities. As with my therapeutic work, I have decided not to Clinically Supervise CBT practitioners.
I enjoy this aspect of my work very much and enjoy sharing knowledge and experience whilst providing a safe 'holding' environment where you can explore your own process whilst developing, nurturing and maintaining your own ethical practice.
The first session will last up to half an hour and there is no charge for this. This is a chance to get to know each other and see if we can work together.
Clinical Supervision fees are £60 per hour.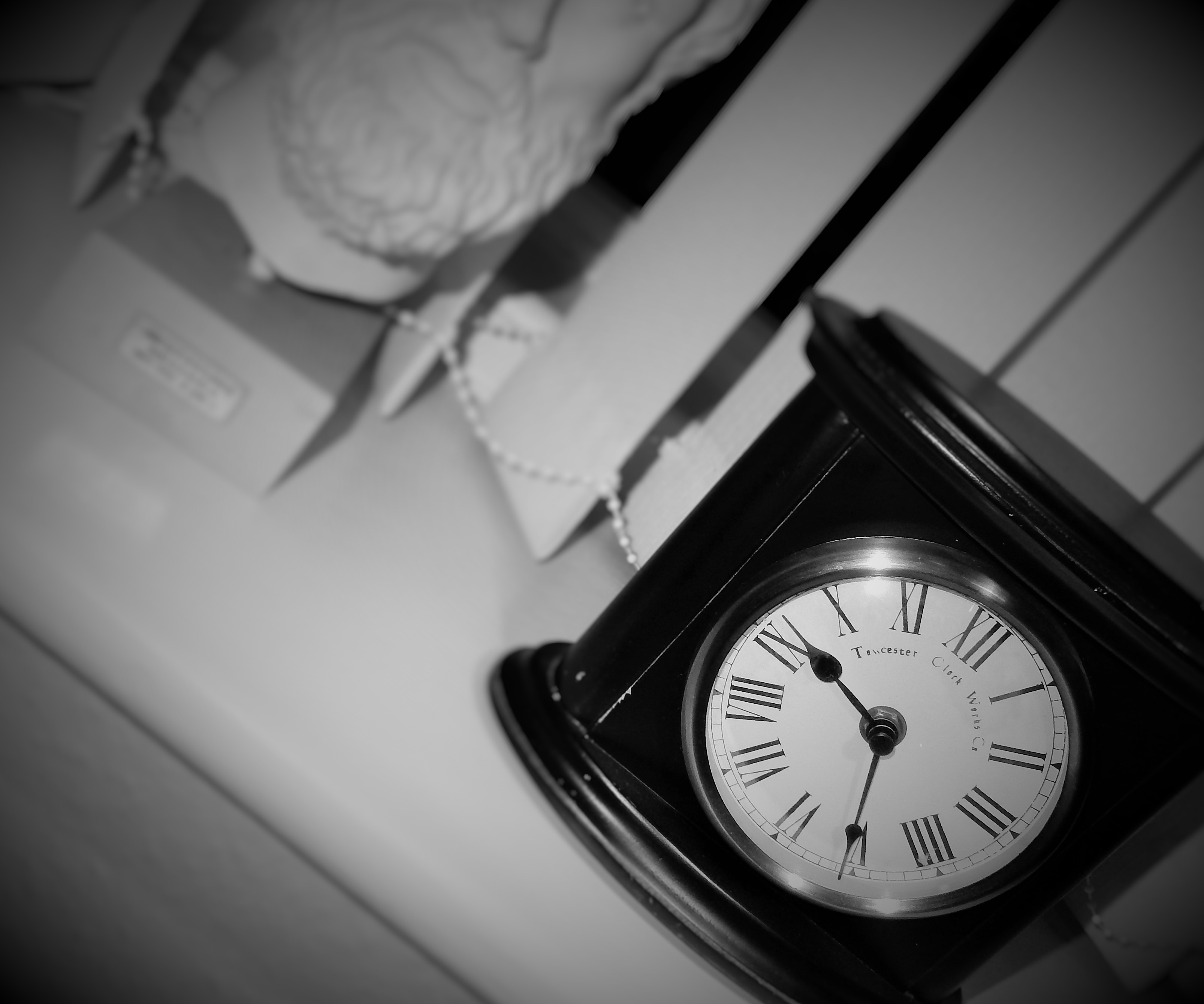 My office clock